Richard Alf Interview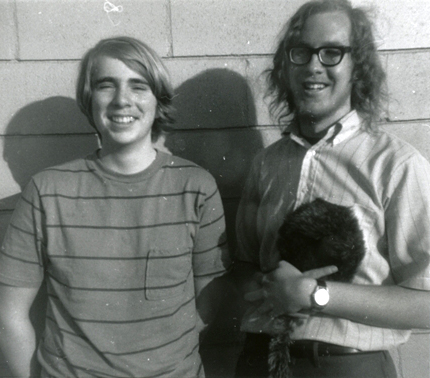 Richard Alf
"I think that San Diego has grown with Comic-Con and I think that the people that come to Comic-Con have come to love San Diego as well as Comic-Con."
In 1969, Richard Alf answered an ad in the Pennysaver placed by Barry Alfonso who was looking for back issues of comics. The rest is Comic-Con history. Richard, a 17 year old student at Kearny High School, was already running a successful mail-order comics business. Barry put Richard in touch with Shel Dorf and, at an initial meeting at Shel Dorf's parents' home in the Clairemont area of San Diego, Shel Dorf, Barry Alfonso, Bob Sourk, Dan Stewart, Mike Towry and Richard Alf discussed what was to become the first San Diego Comic-Con, "San Diego's Golden State Comic-Con." Richard was often affectionately credited with having the funds and the 1954 VW bug to make the early Comic-Cons possible. Richard was co-chairman of the first full Comic-Con in 1970 and chairman in 1971.
He went on to open a comic book store in North Park called Comic Kingdom. Richard is one of the Five String Mob, introduced by Jack Kirby in Superman's Pal Jimmy Olsen #144 and received an Inkpot Award in 1989.
Richard, along with Mike Towry, helped spearhead this project with the San Diego State University Library. Sadly, Richard passed away before completing his interview for The Comic-Con Kids: Finding and Defining Fandom. In July of 2010, KPBS conducted a radio interview with Richard and Mike about the founding of Comic-Con and they have graciously allowed us to link to it as part of this project: http://www.kpbs.org/news/2010/jul/22/first-comic-con/
MADE POSSIBLE BY
This project was made possible with support from Cal Humanities, an independent non-profit state partner of the National Endowment for the Humanities. For more information, visit calhum.org.